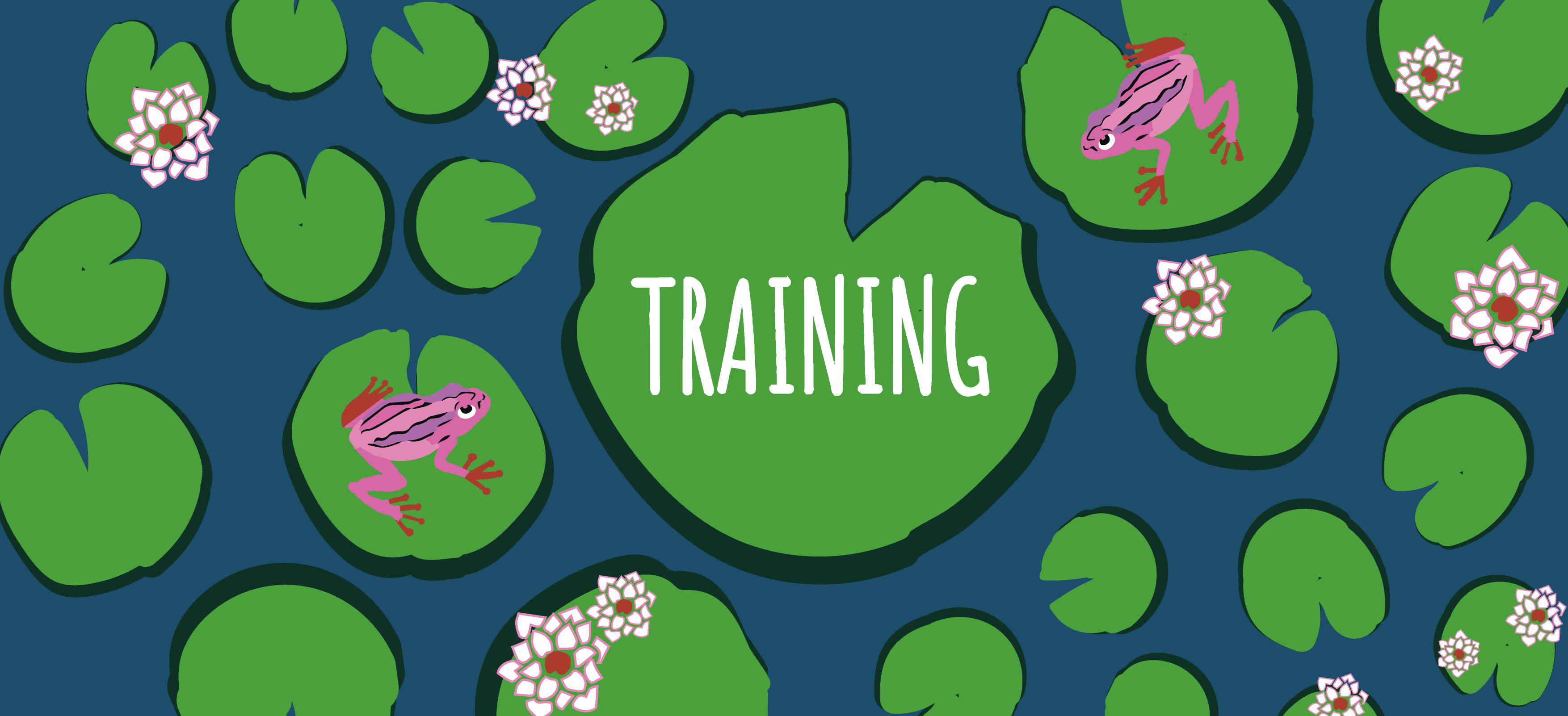 Become An EcoSensory Practitioner

 
If you are a health, educational or social care professional
you can train to be a EcoSensory practitioner
We Have the Power to Impact Our Future, and We're Doing Something About It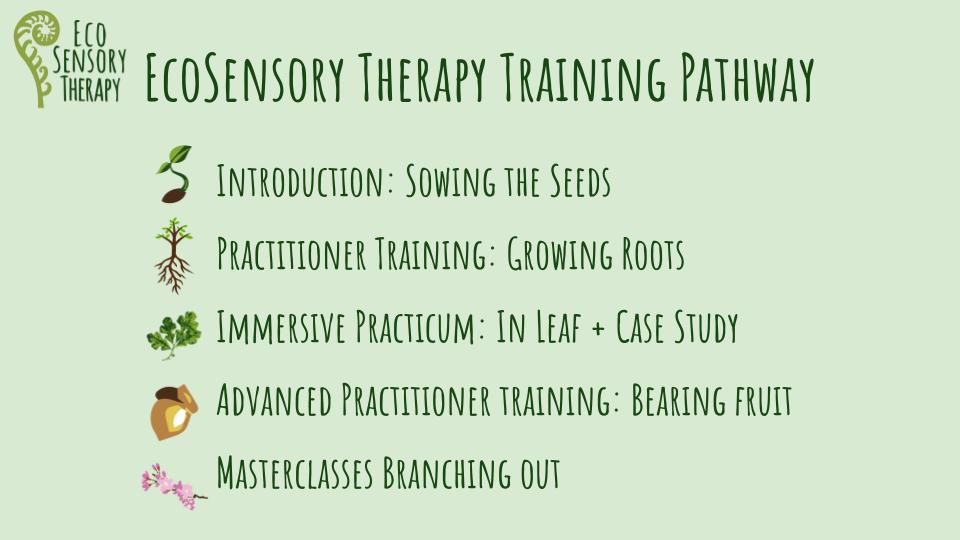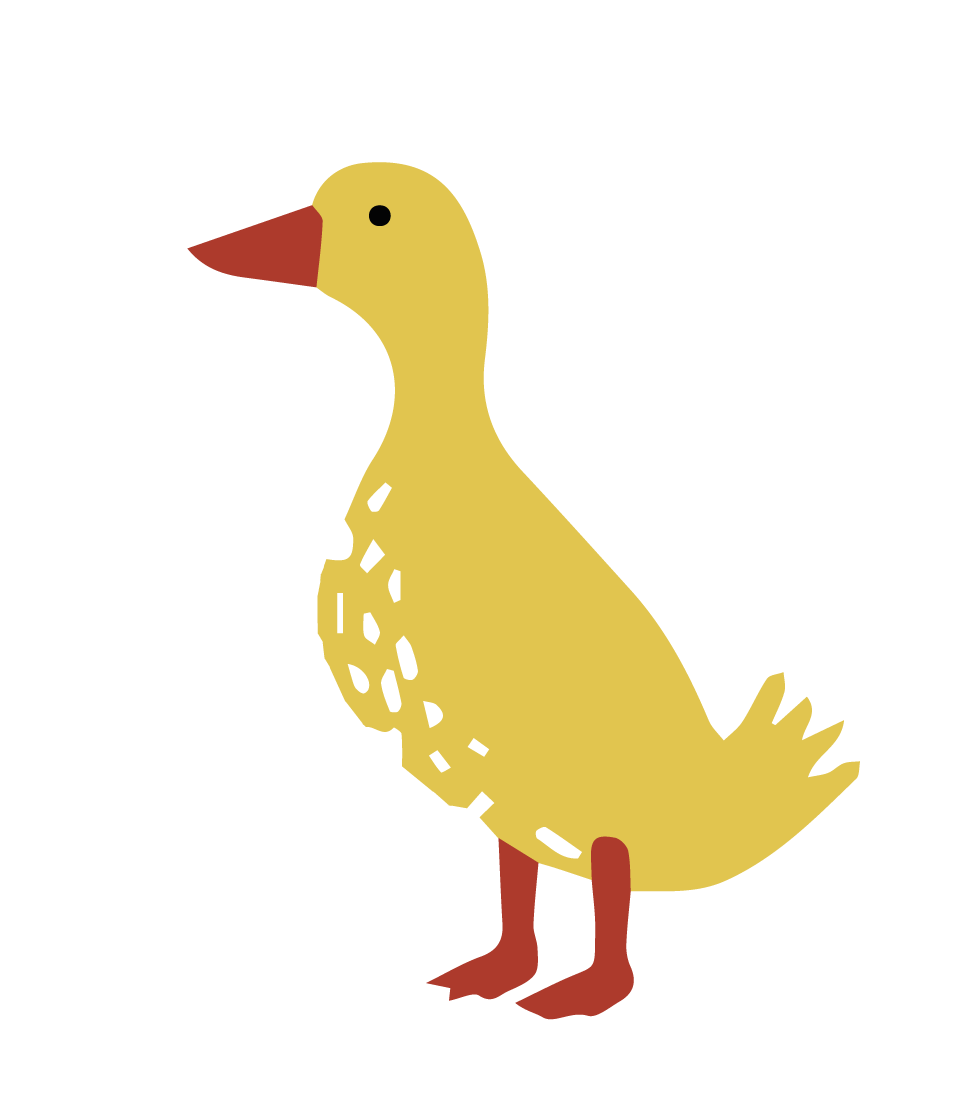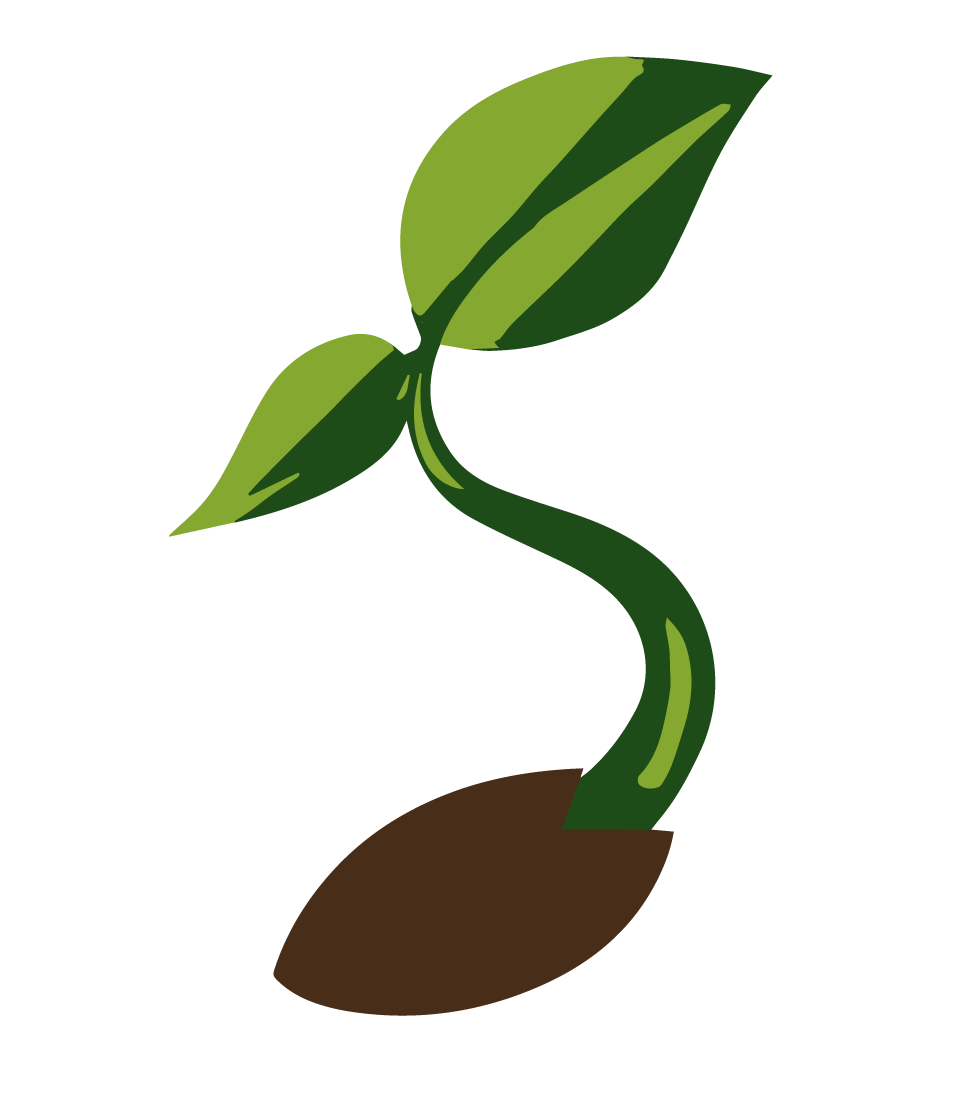 'Sowing the Seeds': Introductory Webinar to EcoSensory Therapy
Discover how nature can be your co-facilitator in supporting the development, health, and wellbeing of those you work with.
Are you a health, social care or education professional? Do you love spending time in nature? Do you want to combine your skillset with the knowledge and confidence to work with your clients outdoors (children, families, adults, groups)?
In this webinar, we will reveal the evidence and neuroscience into the regulating and transformative power of working with nature. Explore our training opportunities to take your nature-based practice further!
Online Webinar (2 hours)
1st February 2024
5:00pm- 6:00pm BST
Tickets available  soon
'growing Roots': Online Practitioner Training
Join our 'Growing Roots' Online Practitioner Training and be part of our growing community of practitioners!
Our 'Growing Roots' training is designed to give you the necessary knowledge, foundations and skills to safely move your practice into nature. This course has been carefully crafted and designed to provide you with strong 'roots' to grow your nature-based practice.
The course is 12 lessons long and has more than 25 hours of mixed-media learning material to suit diverse learning styles. We encourage you to follow along week-by-week but you can follow along at your own pace in a way that suits your learning needs and lifestyle. You will have access to this course for 12 months.
As part of the Growing Roots training,  you will have free student membership for 12 months. As part of your membership, we invite you to monthly check-ins with the tutors. The check-ins are 'connection-rich' rather than 'content-rich' and are optional to attend. They will be run by our team of EcoSensory Tutors (Co-Founders and Clinical Leads in the field of Clinical Psychology and Occupational Therapy)
On completion of the training, practitioners may call their nature-based work 'EcoSensory Informed Practice'.
£375
Sign up to the course by clicking the link below.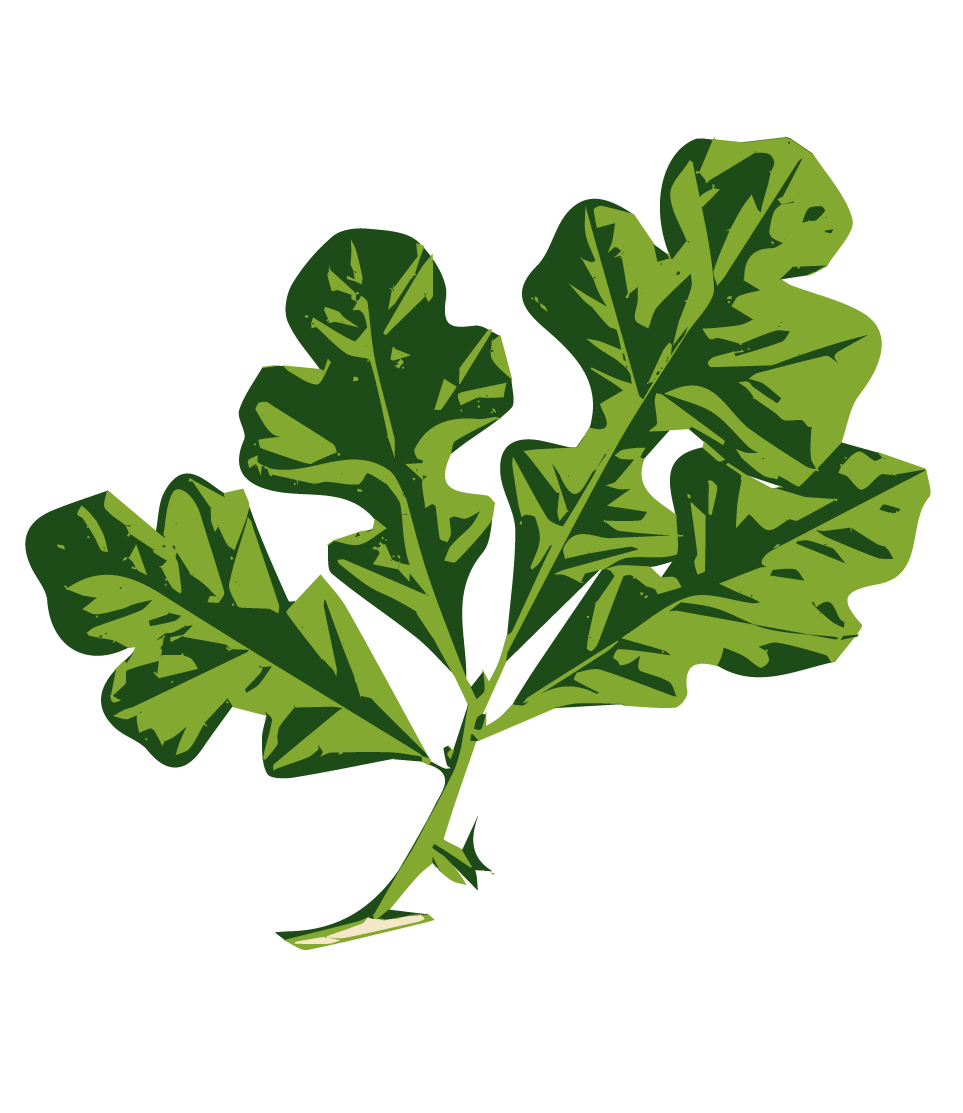 'In Leaf': Immersive Practicum
Join us for a two day immersive training in the great outdoors. Put into practice everything you learnt in the 'Growing Roots' Online Practitioner Training to develop your confidence in using the EcoSensory Therapy model of practice.
Within this 2-day training you will receive:
14-hours immersed in beautiful woodland settings

First-hand experience of nature-based activities that promote regulation, healing and well-being

An opportunity to put into practice everything you learned in the online practitioner training 

The opportunity to plan and run a mock-session in nature focused upon a specific client you have in mind

Nourishment and care for yourselves with delicious and nutritious food provided in a supportive learning environment
On successful completion of the 'In Leaf' practicum and case study assignment you will become a 'Certified EcoSensory Therapy Practitioner'.
Small group (max 16)

Click on an upcoming 'In Leaf' course to find out more!
Next training begins:
18th & 19th May 2024 – Devon
21st & 22nd September 2024 – Colchester, Essex
£475
Bundle Deal
Complete Practitioner training: Growing Roots and Immersive Practicum
£850 Bundle price £750 
'Bearing Fruit': Advanced Practitioner training
Let us support you to become an Advanced Practitioner in the EcoSensory Therapy model of practice.
With guidance and mentorship from a recognised EcoSensory Therapy supervisor, we will support you through 1 to 1 supervision sessions, developing your EcoSensory model of practice.
To receive your Advanced Practitioner title, you will demonstrate your thorough understanding and application of the EcoSensory model through two cases brought to supervision. We will ask you to complete an Advanced Case Study Assignment.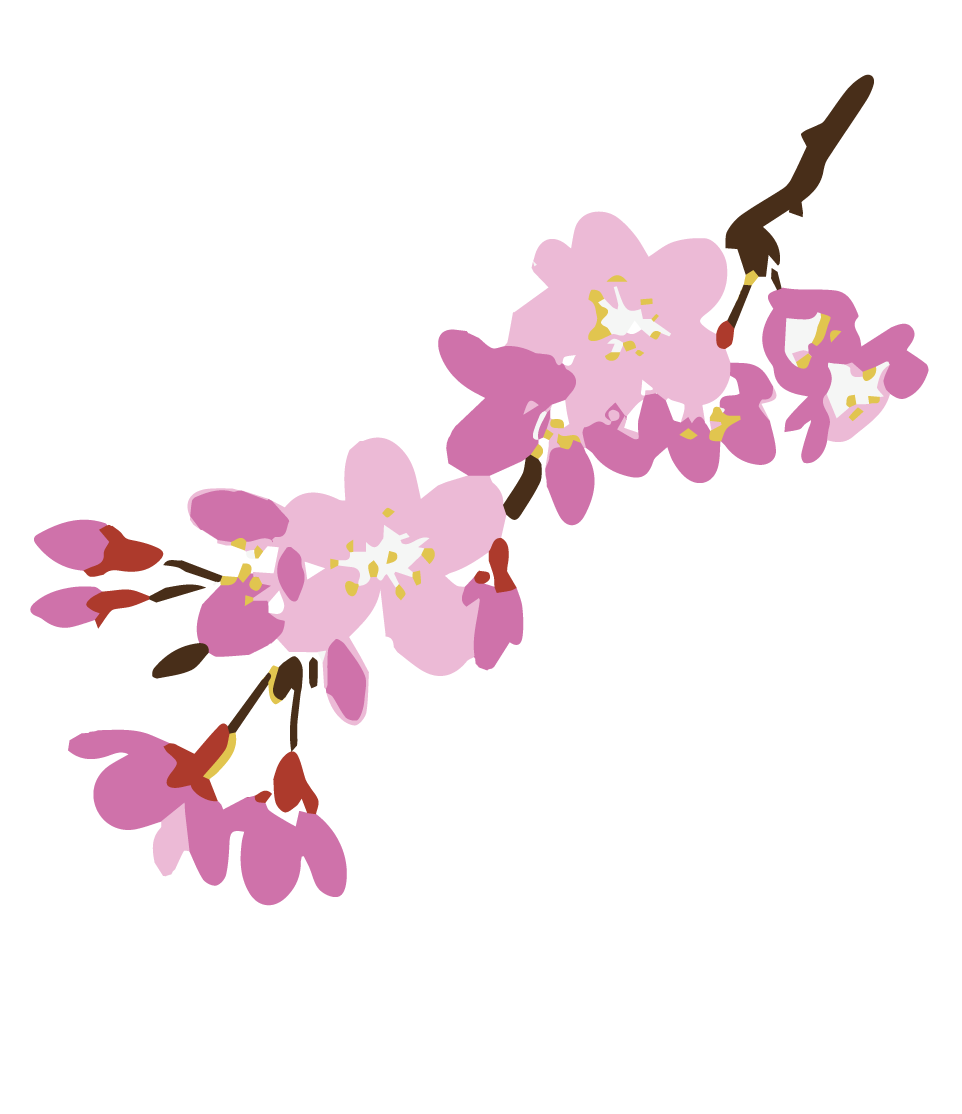 'Branching out': Masterclasses
One day courses looking at particular client groups:
Families and children

Adults with Learning disabilities

Adolescent mental health

Adult mental health

Physical health related areas.

Bereavement

Trauma
Please get in contact if you would like a bespoke training organised for your organisation
I don't know exactly what a prayer is. I do know how to pay attention, how to fall down into the grass, how to kneel down in the grass, how to be idle and blessed, how to stroll through the fields, which is what I have been doing all day. Tell me, what else should I have done? Doesn't everything die at last, and too soon?
Tell me, what is it you plan to do with your one wild and precious life?